Respect and trust
Together we achieve the best result. We do so with respect for people and environment.
Respect for each other, for our customers, their opinions and beliefs and for our environment.
We rely and build on the expertise of our employees, our teams, our suppliers and partners.
This also reflects our commitment to open communication and collaboration. Each employee is trusted and given the responsibility to contribute to the intended result in the most efficient way.
As a family business, we take care of our employees, and we challenge them to achieve maximum customer satisfaction every day.
You will have many opportunities to develop in your job. This also includes the flexibility you need to strike the right work-life balance.
"Respect, quality, and result.
That's what connects us."
Interested in working at die Keure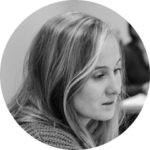 Training project Coordinator
My job at die Keure Training has given me a lot more confidence. My work is successful when a training course is organised well from start (when the training content begins to take shape) to finish (the training day itself). It is also always nice to see that sessions are a success, and the participants are happy. The appreciation afterwards makes me proud to have contributed to a successful training programme.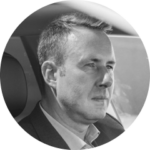 Business Development Manager
It's nice to help customers with something they really need.
I'm there to listen to clients and identify exactly what really helps them move forward. That is how we build trust, an essential element of a long-term partnership. Die Keure has a very entrepreneurial atmosphere. It gives you a lot of freedom for personal initiative. You are involved in the projects. That interaction is wonderfully instructive.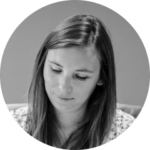 Our days in Customer Service are always very unpredictable, varied and bustling. A lot of the orders come in via the web store or by email, but I also like my personal contacts with customers. It's extremely rewarding when they thank me for the quick follow-up or resolution of an issue. I empathise with the client. When I place an order somewhere myself, I am happy if I receive the parcel on time and the follow-up was good. I want to give our clients the same experience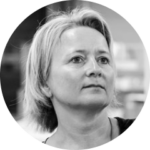 From layout to print, from print to finish – a publication involves more than you think. I love the variety of my job. That variety makes my day fly by. A problem can always crop up unexpectedly. Paper is unpredictable. For me, quality is crucial. When I take a final look at a finished product I collaborated on, I do feel proud. I love my job. I don't know what else I would do if I wasn't able to do this.
As a web developer, I joined a team that values collaboration, ownership, and an informal atmosphere. It is very satisfying to work on platforms that contribute to future-oriented and digital education. We experiment with modern technologies and consult each other a lot, so we keep learning new things.
My job as a digital learning resources editor gives me a lot of freedom. I review exercises, but I can also create my own digital exercises. This encourages creativity. My wide range of tasks, new digital projects and contributions to educational learning materials motivate and inspire me.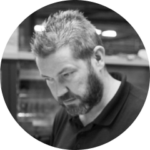 I love it when an author or publisher visits our press to approve the prints and responds with: "Wow, it's even better than I expected". That's the best compliment. There is a great atmosphere in the print shop. There are plenty of opportunities to have a laugh and joke around. I also enjoy the contacts with clients. People visit our press to approve their prints.